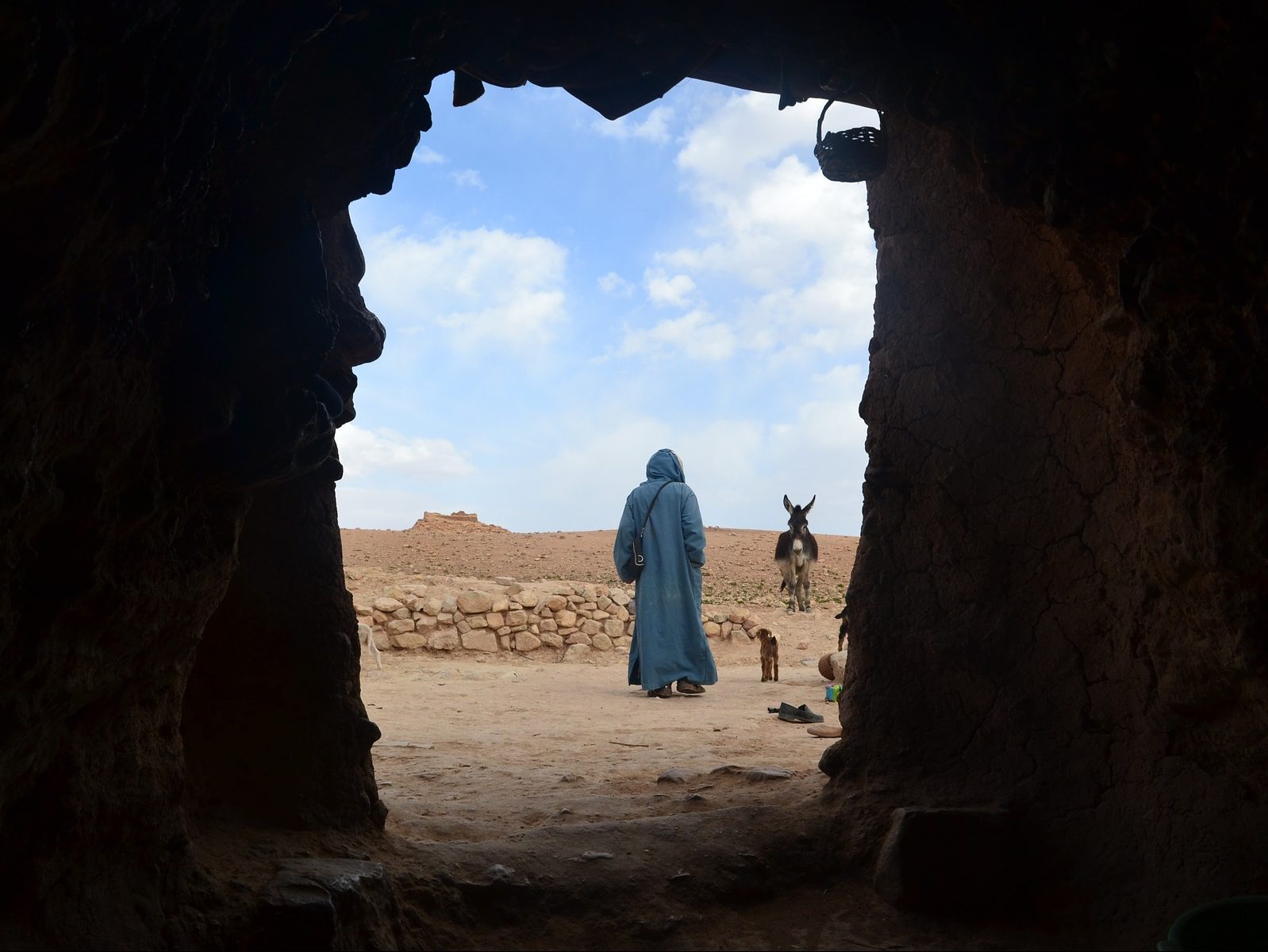 Travel to Morocco and take a detour to one of these beautiful and less known destinations. Escape crowded medinas, reconnect with nature and discover the traditional Berber hospitality.
MIRLEFT
Located 180 kilometres South of Agadir, this small and sleepy fishermen town is ideal for travellers who wish to escape crowded places and relax by the Atlantic Ocean.
Mirleft mostly attracts surfers, wind-surfers, hikers and it is the perfect spot if you like camping or motorhomes. Rally drivers travelling to Dakhla often stop here too.
This is still the kind of village where you can buy your own seafood at the local fish market and take it to one of the local grills, where it will be cooked for you at a small charge.
Mirlfet features few pristine beaches and some of them are still totally wild.
Not far from here, you can also find Lezgira, one of the most beautiful and famous beaches in Morocco. This 8-km long stretch rocky beach has attracted tourists over the years for its scenic sunsets and natural wonders. It was once famous for its two iconic ochre limestone natural arches but sadly one of them collapsed a few years ago. Despite this Lezgira beach is still a place that you don't want to miss out.
FINT OASIS
Ever dreamt of an oasis in the desert? Then this is the place for you!
Located less than half an hour drive from the well-known town of Ouarzazate, Fint is a spectacular and lush green palm tree oasis with a small village inside.
As you drive through a red rocky landscape, this scenic oasis will appear out of nowhere and you will soon be reminded why Fint means hidden in Berber language.
You will probably also have the opportunity to enjoy the traditional Berber hospitality, being invited for a sip of mint tea or dates by a local family.
This peaceful heaven should not to be missed if you are travelling by Ouarzazate.
OUJDA
This charming and cosmopolitan town is the capital of Oriental Morocco and is located close to the Algeria border. It has been a strategic trading place for centuries, due its position half way between the Mediterranean and the Maghreb. Despite its heritage, this town is still one of Morocco best kept secrets.
It is blessed with a fantastic weather all year round due to the nearby sea and the proximity to the Riff Mountains. It features a bustling but not overwhelming Medina and the amazing Bab Sidi Abdelwahab, a masterpiece of Moroccan architecture.
Definitely this town is worth a visit if you travel in this area of Morocco.
TAFRAOUT
Nestled in the Amenl Valley, South of Taroudant and not far from Agadir, Tafraout is still one of my favourite places to visit.
Pink granite rock formations and boulders, some of which painted in bright colours, surrounding this small Berber village, are waiting for you to be climbed, making this area a perfect destination for climbing enthusiasts.
The beautiful Jebel el Kest Mountain is also nearby and offers interesting climbing opportunities.
If travelling in the area, make sure your trip also includes a stop in the picturesque mountain village of Oumsnat. You will have the chance to experience the true Berber hospitality in this little laid-back piece of heaven.
DEMNATE
Located roughly half way between Marrakech and the famous Ouzoud waterfalls, on the foothills of the Central High Atlas Mountains, lays Demante. In this rural town, surrounded by olive groves, you will find a small Medina with colourful souks and a lively weekly market.
Imi-n-Ifri, a natural travertine bridge in a scenic gorge, is only a few kilometres away and a must-see if you travel in the area.
Located a bit further away in the mountains, Iwaridene is another place that is worth visiting. Surprisingly, it used to be a dinosaur track in ancient times and you can still spot footprints on the reddish-coloured rocks. For this reason, the area is also popular among palaeontologists.
Demnate with its picturesque surroundings is definitely a remarkable destination for hikers.